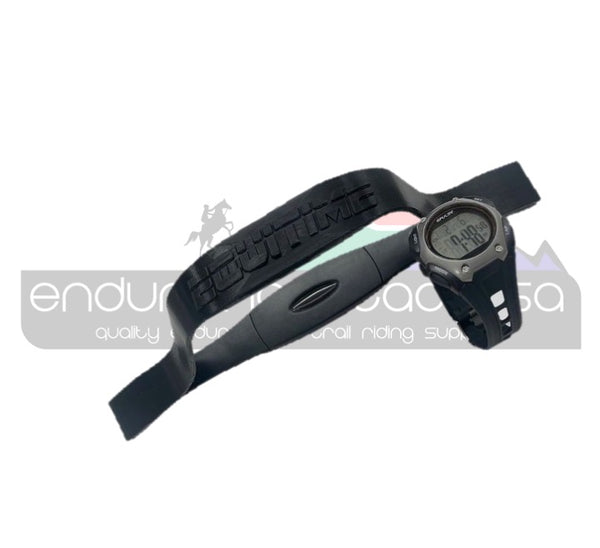 Product of the month
Equitime Equine Heart Rate Monitor
Checking your horse's resting and recovery heart rate has never been so easy!  Perfect for grooming and performing vet check pulse downs.  Measure response to exercise and training in endurance horses - or any equine athlete.
Place the Equitime transmitter against the horse's coat in the prescribed position near the elbow.  Within 8-10 seconds you will see the horse's heart rate on the watch which can be worn on the user's wrist or attached to the handle device.  To optimize the contact between the horse's skin and the transmitter, contact gel (Aloe Vera gel works wonderfully) can be used.
Included:
Watch, with replaceable battery, that displays time and heart rate
Equitime handlebar with transmitter
Shop Now!